In order to ensure the proper functioning of any commercial facility, it is important to have a reliable door repair company. With numerous businesses in New York City providing such services, selecting the best one can be an overwhelming task.
This article aims to provide information on various factors that must be taken into consideration when choosing a Commercial Door Repair Company in NYC.
The first factor to consider is the experience and expertise of the technicians employed by the service provider. It is essential for both safety and efficiency that technicians are well-trained and knowledgeable about relevant industry standards. Furthermore, they should also possess necessary certifications or licenses that indicate their ability to perform quality workmanship.
The second factor involves assessing whether the chosen company provides comprehensive services related to all types of doors used in commercial facilities. Additionally, customers should make sure that these services take place with minimal disruption to daily operations at their business premises.
Lastly, cost effectiveness should also be considered while selecting a Commercial Door Repair Company in NYC as many companies offer discounted rates based on certain criteria like size of job or materials used.
Experience And Expertise Of The Technicians
The reliable technicians of a commercial door repair company offer a professional approach to their services.
Their experience and expertise in the field help them make well-informed decisions, enabling efficient installation and repair solutions for all types of doors.
With their knowledge and dedication, customers can rest assured that their requests are handled with precision and care.
Moreover, they also guarantee comprehensive services for all types of doors to meet the specific needs of any property owner or business.
As such, these technicians provide a dependable source of support when it comes to maintaining the safety and security of your establishment.
Comprehensive Services For All Types Of Doors
Commercial door repair companies in NYC understand the importance of timely repairs, as well as providing custom solutions that fit each customer's needs.
With a team of experienced technicians and access to high-quality parts, they are able to provide comprehensive services for all types of doors.
From automatic door openers to sliding glass doors and everything in between, commercial door repair companies offer a wide range of options when it comes to keeping your property safe and secure.
Moreover, their reliable service ensures minimal disruption to daily operations so businesses can continue running smoothly without interruption.
Minimal Disruption To Daily Operations
When it comes to commercial door repair in NYC, the most important factor for many businesses is minimal disruption to daily operations.
With this in mind, a quality service provider should be able to offer a rapid response and professional approach that limits any downtime associated with necessary repairs or replacements.
By offering an experienced team of professionals with quick turnaround times and access to reliable parts, companies can ensure that they won't have unnecessary interruptions because of damaged doors or hardware.
Additionally, taking proactive measures such as regular inspections can help identify potential issues before they become more serious problems requiring extended periods of time spent on repairs.
Moving forward, cost effectiveness will also play an important role when selecting a company for commercial door repair services.
Cost Effectiveness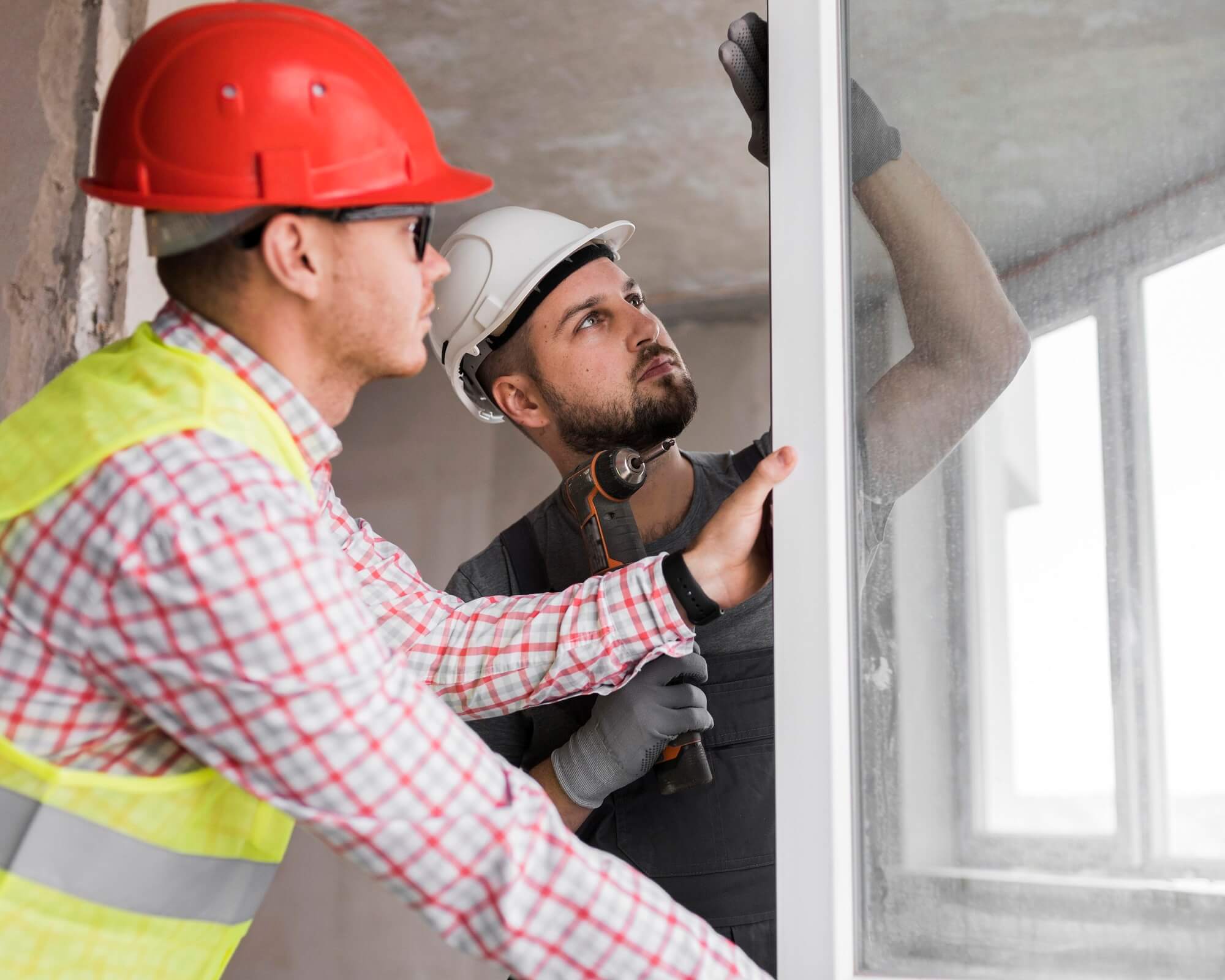 When selecting a commercial door repair company in NYC, cost effectiveness is an important factor to consider.
Time savings and cost savings are two major benefits that come with utilizing the services of a reputable company.
Professional technicians can typically complete repairs quickly and correctly on the first visit, eliminating wasted time caused by multiple return trips or incorrect solutions.
High quality parts and materials used for repairs also help ensure long-term durability, minimizing future costs associated with maintenance or additional repairs.
Additionally, many companies offer competitive rates which further contributes to overall cost savings when compared to other providers.
Taking into account all these advantages, it becomes apparent why so many businesses prioritize finding a reliable and cost effective commercial door repair service provider in NYC.
Frequently Asked Questions
Q: What Is The Average Response Time For A Service Call?
Ans: In an ever-evolving market, the ability to efficiently evaluate cost analysis and service contracts is essential when it comes to commercial door repair.
As such, one of the most pertinent questions a prospective customer may have is what the average response time for a service call should be.
To put it simply, this will depend on the complexity of the job; however, modern technological advancements have allowed for greater efficiency in responding to calls quickly.
By leveraging state-of-the-art tools and techniques, many companies are able to provide a timely resolution without compromising quality or safety standards.
Q: What Methods Of Payment Are Accepted?
Ans: When choosing a commercial door repair company, it is important to consider what payment methods are accepted.
Most of these companies accept credit cards, checks and cash as forms of payment for services rendered.
Prices can vary depending on the type of repairs needed, so estimates should be requested before any work begins.
Some companies may also offer discounts or other incentives if payment is made in full at the time of service.
Q: Are There Any Discounts Or Promotions Available?
Ans: When it comes to discounts or promotions available for commercial door repair services, there are a few things customers should consider.
Cost comparison is an important factor when shopping around for the best service and price, along with customer reviews of different companies.
Customers can look into promotional offers such as discounted rates on repairs or installation jobs that may be offered by certain repair companies.
Additionally, some businesses may offer additional incentives in order to get the sale, including free labor costs or other types of discounts.
It is important for consumers to research all their options before choosing a commercial door repair company so they can make sure to get the best deal possible.
Q: Are There Any Additional Services Offered Besides Repair?
Ans: In search of the ultimate commercial door repair services? Look no further!
Not only do most reputable companies offer standard repairs, but they also provide a host of additional services including maintenance and installation.
Safety standards are paramount when it comes to these types of jobs, as is warranty coverage. These two factors combined will undoubtedly ensure peace of mind for customers – an absolute must-have in today's market.
With meticulous attention to detail and expertise beyond compare, you can rest assured that your business premises are taken care of by the best in the industry with unparalleled service.
Q: Can The Repair Company Provide References From Previous Clients?
Ans: When considering a commercial door repair company, it is important to inquire about references from previous clients in order to ensure quality assurance and customer support.
A qualified repair expert should be able to provide satisfactory testimonials that serve as evidence of their workmanship and professionalism.
With these reviews, one can make an informed decision as to which company is most suitable for the job at hand.
Conclusion
The commercial door repair industry in NYC is a highly competitive field, and it is important for businesses to make sure they choose the best option available. In order to determine which company offers the most reliable services at an affordable price, there are several key factors that should be taken into account.
The average response time for service calls, accepted methods of payment, discounts or promotions offered, additional services provided, and references from previous clients can all help to provide insight into the quality of work performed by each company.
An experienced commercial door repair specialist will have knowledge regarding the latest innovations in technology and hardware. They will also be familiar with the various types of materials used in repairs, allowing them to accurately assess any damage and create solutions tailored to fit specific needs. Their expertise ensures fast turnaround times without compromising on quality; thus minimizing disruption within a business setting and keeping customers satisfied.
Furthermore, their skill allows them to easily identify potential problems before they become major issues – preventing costly errors down the line.
Overall, choosing an experienced commercial door repair company in NYC comes with numerous benefits: faster response times for service calls; accepted methods of payment; discounts or promotions available; additional services such as installation or preventive maintenance; and references from past clients allow businesses to make informed decisions when hiring a professional.
When combined together, these advantages give peace-of-mind knowing that your door system is being handled by knowledgeable experts who prioritize customer satisfaction above all else – giving you both quality assurance and cost efficiency simultaneously